Delighted to be featured as Portobello Book Blog's "Blogger in the Spotlight" today. Tough choice on my literary alter-ego, but think I got there in the end…
Portobello Book Blog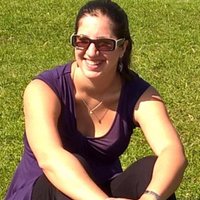 I'm very pleased to welcome Christina Philippou to the blog today. Christina is a writer as well as a blogger, with her debut novel due out in September. She blogs as Writing Around the Block, details below of where to find that.
Thanks for agreeing to be part of my Blogger in the Spotlight feature. First of all, would you tell me a little about yourself?
Thank you for having me! I'm an avid reader and writer, but, when not doing either, I can also be found engaging in sport or undertaking some form of nature appreciation. I have three passports to go with my three children, but am not a spy. When I can't find books I want to read, I write them, and my debut novel, Lost in Static, is due to be published on 15 September 2016.
What books/authors did you enjoy as a child?
I adored The Turbulent Term…
View original post 384 more words